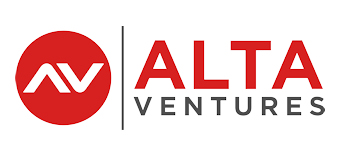 Alta Ventures Mexico Fund I Announces a $70 MM USD Final Close to Invest in Mexico and Latin America
Contact: Paul Ahlstrom 801.653.3926 (US)
+52 (81) 1477-9014 (Mexico)
Twitter @PaulAhlstrom
Monterrey, N.L., Mexico. – August 17, 2012.
Alta Ventures Mexico announced today the completion of its final close on 70 million dollars for its first venture fund in Mexico. Since its first close of capital in February 2011 Alta Ventures has become the leader in a new generation of technology funds entering Mexico.
The Mexican economy outpaced Brazil last year and is on track to double Brazil's GDP growth in 2012. Although Mexico has positive and growing demographics, low country debt, and macro-financial and political stability, there is little debt or equity financing available to Mexican entrepreneurs. Venture capital or private equity represent only .01% of the GDP in Mexico.
"This highly educated generation of Mexican entrepreneurs is poised to transform the country. Alta's goal is to democratize early-stage capital and help the entrepreneurs capitalize on massive growth opportunities in Mexico," said Rogelio de Los Santos, Alta Ventures founding partner.
This debut fund was led by International Finance Corporation (IFC), Fundo de Fundos and the Multilateral Investment Fund (MIF), with the legal work provided by NY law firm Curtis, Mallet-Prevost, Colt & Mosle LLP. The majority of Alta's capital came from 29 family offices in Mexico. Additional investors include Dave McClure from 500 Startups, the Guadalajara investment network (GAIN) and two US family offices. This broad base of support has allowed Alta to access deal flow in all regions of Mexico as well as provide its international companies access to the Mexican marketplace. "We are glad to have found support and enthusiasm from the local community. This is the first time that Mexican individuals and families are co-investing in a vehicle that supports Mexico's top entrepreneurs. Definitely, Alta's investment network is one of the strongest in Mexico," said Paul Ahlstrom, founding partner.
Alta Ventures is a technology-focused venture fund targeting Mexican companies with disruptive innovations in high growth sectors such as SaaS, mobile, big data, healthcare, clean tech, consumer, non-banking financing and education. Since its first close, Alta Ventures has invested in 7 companies and already successfully exited one of its portfolio investments – Rhomobile, which sold to Motorola in July 2011. Other portfolio companies include Diverza, the largest e-invoicing provider in Mexico; Energryn Corp., a renewable-energy technology developer; Juxta Labs, a social gaming development shop; Convert.com, a web conversion optimizer; MFM, a financial boutique dedicated to importing/exporting companies; and Tactivos, an online collaboration platform. Alta Ventures is based in Monterrey, Mexico with satellite offices in Mexico City and Utah.
Alta Ventures Mexico was founded by Paul Ahlstrom, co-author of the startup book Nail It Then Scale It used to create the Big Idea Canvas and the startup core program and Rogelio de los Santos, founder of Xtreme Cinemas. Their Mexican-US partnership has had significant impact on Mexico's entrepreneurial ecosystem. In 2010, the firm organized the first Mexico Venture Capital Conference (www.mvcc.mx); the E|100 (www.e100.mx), a crowd-sourcing initiative to recognize and select high-potential entrepreneurs; iTuesday (www.ituesday.mx), a monthly technology meet-up as well as Kickstart Guadalaraja and Kickstart Monterrey, seed investment programs.
With proprietary deal flow programs and startup methodologies, Alta Ventures Mexico is accelerating innovation and has already delivered top decile returns to its investors. For more information, please visit www.altaventures.com
Areas of Interest
Alta Ventures Mexico is an early-stage venture fund supporting innovative companies and passionate entrepreneurs in Mexico. Based in Monterrey, Alta Ventures Mexico provides seed, venture and growth capital to companies targeting high-growth sectors. With deep entrepreneurial experience and a proven investment track record, the Alta Ventures Mexico team has assembled supportive ecosystem partnerships and an extensive international network to help build world-class companies.
https://altaventures.com/wp-content/uploads/2016/04/Alta-Ventures-Logo.jpg
156
340
Alta Ventures
https://altaventures.com/wp-content/uploads/2016/11/Alta-Ventures-Logo-300x66.png
Alta Ventures
2012-08-17 08:09:41
2016-04-03 05:48:26
Alta Ventures Mexico Fund I Announced