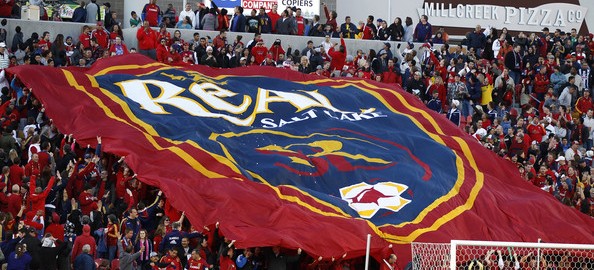 Real Salt Lake success prompts Mexico trade mission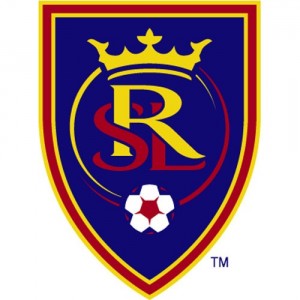 SALT LAKE CITY — This weekend, the Real Salt Lake soccer club isn't the only team traveling to Monterrey, Mexico, to take care of business.
While the 2009 MLS champs play Wednesday in the CONCACAF Champions League — an annual international club soccer championship for teams from North America, Central America and the Caribbean — a delegation of Utah business leaders will be there to meet with local business leaders to forge ties with one of the most important commercial centers in the northern region of Mexico.
The trade mission was organized by the Sandy Area Chamber of Commerce and the Salt Lake Chamber.
While there, business leaders will sign a memorandum of agreement promoting commerce between the Salt Lake Chamber, the Sandy Area Chamber of Commerce and two chambers of commerce in Monterrey.
"We are using the power of sport to make business connections and promote international trade," said Dell Loy Hansen, Utah businessman and co-owner of Real Salt Lake.
Monterrey business leaders will be invited to make a reciprocal visit on April 26, in conjunction with the second leg of the Champions League match at Rio Tinto Stadium.
Business links between Mexico and the United States are important to the vitality of both the Utah and U.S. economies, said Marty Carpenter, Salt Lake Chamber spokesman.
Last year, Utah's leading export to Mexico was transportation equipment at $96.2 million, followed by chemicals at $77.3 million, mineral ores at $58.6 million and food at $53 million.
Meanwhile, Mexico is Utah's second-largest trading partner, and a key strategy for growing the U.S. economy and creating more jobs is increasing exports, Carpenter said.
"This trade mission is a double benefit for Utah's economy," said Chris Redgrave, Zions Bank senior vice president. "This soccer match will allow business leaders to plant seeds for future business growth."
One of the existing links between Utah and Nuevo Leon is Utah venture capitalist Paul Ahlstrom, who moved from Utah to Monterrey two years ago when he saw the opportunity to establish Mexico's venture capital industry. Ahlstrom, co-founder of Utah based vSpring Capital and Kickstart Seed Fund, recently created a new fund in Monterrey called Alta Ventures Mexico.
"Strengthening the business links between Mexico and the U.S. and opening up capital sources for high-growth companies is important to the vitality of both economies and the fastest path to job creation on both sides of the border," Ahlstrom said. "Alta Ventures Mexico is a bridge between the two countries, providing capital for U.S. companies looking to expand into Mexico and Latin America, and for Mexican companies looking expand their product sales within Mexico and abroad."
In addition to Ahlstrom and Redgrave, business leaders participating in the trade mission include Fabio DeMelo, vice president of Sandy-based High Protection Co.; Natalie Gochnour, vice president for policy and communications for the Salt Lake Chamber; David Johnson, forecasting and planning manager for Autoliv; Sandy Chamber board member Peggy Larson; and Miguel Rovira, trade representative for the Americas and Travis Sessions with Biometrics.
Monterrey is the capital city of the Mexican state of Nuevo Leon and the country's third-largest metro area and second-largest economy. Monterrey is also a business hub center for companies such as BMW de Mexico, Vitro, Pemex and Lanix Electronics as well as home to many international companies such as Hummer, Sony, Toshiba, Toyota and Whirlpool.
"This is a good place to be if you want to grow your business into Mexico," Carpenter said.
The Utah Legislature created another potential tie with Nuevo Leon by passing legislation in March that would authorize the Gov. Gary Herbert to negotiate an agreement with the Mexican state to provide workers to Utah. The law would require federal government approval.
Ut enim ad minim veniam, quis nostrud exercitation ullamco laboris nisi ut aliquip ex ea commodo consequat. Duis aute irure dolor in reprehenderit in voluptate velit esse cillum dolore eu fugiat nulla pariatur. Excepteur sint occaecat cupidatat non proident, sunt in culpa qui officia deserunt mollit anim id est laborum.
https://altaventures.com/wp-content/uploads/2009/03/Monterrey+v+Real+Salt+Lake+QnEaTwvTVwYl.jpg
283
594
Alta Ventures
https://altaventures.com/wp-content/uploads/2016/11/Alta-Ventures-Logo-300x66.png
Alta Ventures
2011-04-15 15:42:01
2015-09-05 19:29:19
Mexico Trade Mission